Providing Comprehensive Hydraulic Shop Services to Local Industries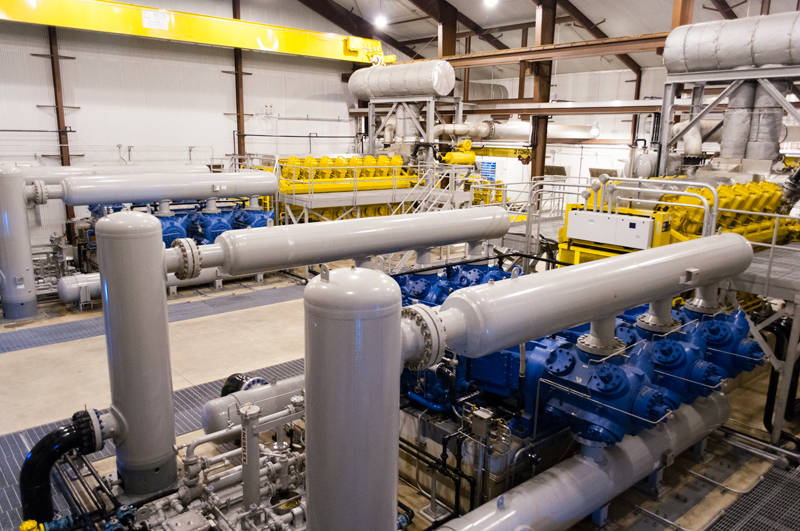 When the work you do relies on heavy equipment and machinery to maximize productivity, it's critical to have a trusted source for hydraulics maintenance and repair. CB HYMAC is a full-service hydraulic shop and component rebuild center as well as your go-to source for machining and chroming. It's our goal to provide the highest-quality services and excellent product knowledge and support to help keep your fleet running in optimal condition while reducing long-term operating expenses.
Industries we serve:
Why Choose CB HYMAC to Service Your Hydraulic System Components?
We offer a broad range of hydraulic shop services performed by highly trained technicians including pumps and motors, hydraulic hose repair and fluid analysis. As a division of Cleveland Brothers, the authorized Cat dealership for the region, we have the expertise to work on equipment built by Caterpillar as well as other hydraulic manufacturers. Whether you're salvaging worn and damaged construction equipment or repairing motors or cylinders, we use genuine Cat replacement parts whenever applicable and can quickly locate difficult-to-find items through our extended dealer network.
CB HYMAC helps get your equipment and machines back in service faster to eliminate downtime and loss of productivity. We'll complete your hydraulic hose repair in 30 minutes or less. With all your service records stored in our secure electronic system, we're able to identify trends and take action to avoid costly breakdowns and more extensive repairs.
Additional reasons to choose us to repair or rebuild your hydraulic system components include:
Exclusive access to Cat technical support and service bulletins to ensure cutting-edge capabilities
Convenient hydraulic shop service locations in Pennsylvania and Northern West Virginia
Hydraulic repairs and rebuilds certified to meet quality standards established by Caterpillar
Get in Touch About Hydraulic System Component Repairs and Rebuilds
As an official Cat Component Rebuild Center (CRC) with five-star certification, CB HYMAC offers the tools, technology and expertise to handle all your hydraulic services. Whether you own Cat equipment or machines from other hydraulic manufacturers, you can rely on us for an accurate diagnosis, timely service and exceptional results.
Contact us for more information and to schedule your hydraulic shop services today.