FLUID END MANUFACTURERS
"Can we add in more about the info about the ISO and API certification? This is a huge selling point for fluid end manufacturing."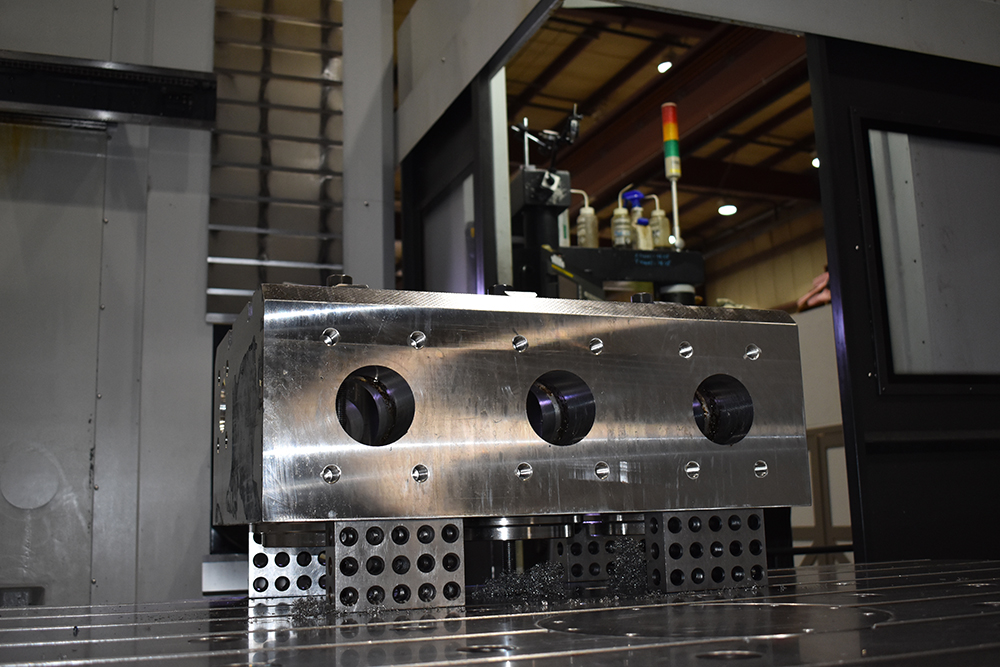 The oil and gas industry relies on durable and dependable pressure pumps to maximize productivity in fracturing operations. It's critical to find a source for fluid ends with the manufacturing capabilities to get the job done right to keep your pumping operation running smoothly. As a full-service hydraulics and machining shop serving Pennsylvania and Northern West Virginia, CB HYMAC is a trusted frac pump fluid end manufacturer in the region.
Whether you need to replace components damaged in a fluid end wash out or you're searching for a custom solution for a heavy-duty application, we're fully equipped to meet your requirements. We partner with businesses across our territory to deliver the reliable equipment they need to maximize productivity and stand up to the toughest jobs.
QUALITY FLUID END PUMPS
In recent years, there's been a dramatic increase in demand for fluid ends for fracking in the oil and natural gas industry. CB HYMAC is a leader among frac pump fluid end manufacturers, providing a broad range of solutions for keeping your operation running at peak performance. Our experienced and attentive team will assist in analyzing your needs to deliver fluid end pumps suited to your requirements.
When you partner with us for fluid end machining, you benefit from the highest-quality work performed by certified technicians. We utilize state-of-the-art tools and technology to produce fluid ends for fracking designed and engineered for improved reliability and durability in heavy-duty applications and harsh operating environments. The fluid ends we manufacturer are tested to withstand high stress and continuous cycle times to deliver an extended service life and eliminate costly failures.
Competitive prices on frac pump fluid end parts that meet the highest standards
More than 60 trained technicians to serve you throughout the region
Seamless process and fast turnaround on standard orders
An experienced company that stands behind its products and services
THE FLUID END MANUFACTURING PROCESS
The short lifespan of fluid ends in the fracking environment is due to the extreme stress parts are put under in regular operation. To combat wear and tear, at CB HYMAC, we call on our expertise and capabilities to utilize proven techniques and best practices in the machining process. From cutting and cubing to rough machining and finishing machining, we produce frac pump fluid ends that offer superior operation and longevity.
We can produce fluid ends for the most challenging jobs. As a full-service solution provider, we offer custom design and manufacturing based on your feedback, drawings and specifications. No matter if you need fluid end manufacturing for a large-scale or custom application, we'll deliver equipment that helps your frac pumping operation run smoothly.
CB HYMAC has ISO and API certification, so you can trust us for frac pump fluid end parts and more. These key standards for the oil and natural gas manufacturing industry cover everything from risk management to quality and personnel training. Choosing a company with these certifications means choosing top quality and service.
FLUID END MACHINING AND COMPREHENSIVE HYDRAULIC SERVICES
In addition to being fluid end manufacturers in PA and Northern WV, we also offer fluid end repair and rebuild services. Whether you are experiencing cracked and worn-out suction seals or a complete component failure, we're able to restore your fluid end pumps to meet or exceed original specifications. We offer repairs and rebuilds certified to Cat® standards, and we're capable of fixing virtually any make or model of pumps.
Our broad service capabilities are performed at our centrally located hydraulic shop equipped with state-of-the-art CNC machining and welding technology. In addition to frac pump fluid ends, we also repair hydraulic hoses, pump motors, valves, cylinders and other parts and components. We provide a high level of cleanliness in our cutting-edge facility.
Additional services we provide to the oil and gas industry include:
Component rebuilds that lower costs and update older equipment
Power end and crankshaft rebuilds on fracturing pumps
Heavy-duty winch repair, rebuilds and testing
Advanced computer numerical control (CNC) machining
Hammer rebuilds, exchange components and more
Comprehensive welding services, including laser clad welding
FRAC PUMP FLUID END PARTS AND MAINTENANCE
We strive to be a one-stop for frac pump fluid end manufacturing by offering a full range of products and services. Our preventive maintenance solutions will ensure that your mission-critical equipment is properly serviced and inspected at the optimal schedule to spot issues before they grow to require more significant and costly repairs. Our highly skilled team will work with you to develop solutions suited to your particular needs.
CB HYMAC is also your go-to source for frac pump fluid end parts and components. We carry products from leading manufacturers along with our custom machining services. From flanges, gaskets, valve seats and inserts to springs, assemblies and more, we'll get you the parts you need to keep your operation running at its peak.
CHOOSING CB HYMAC AS YOUR FLUID END MANUFACTURERS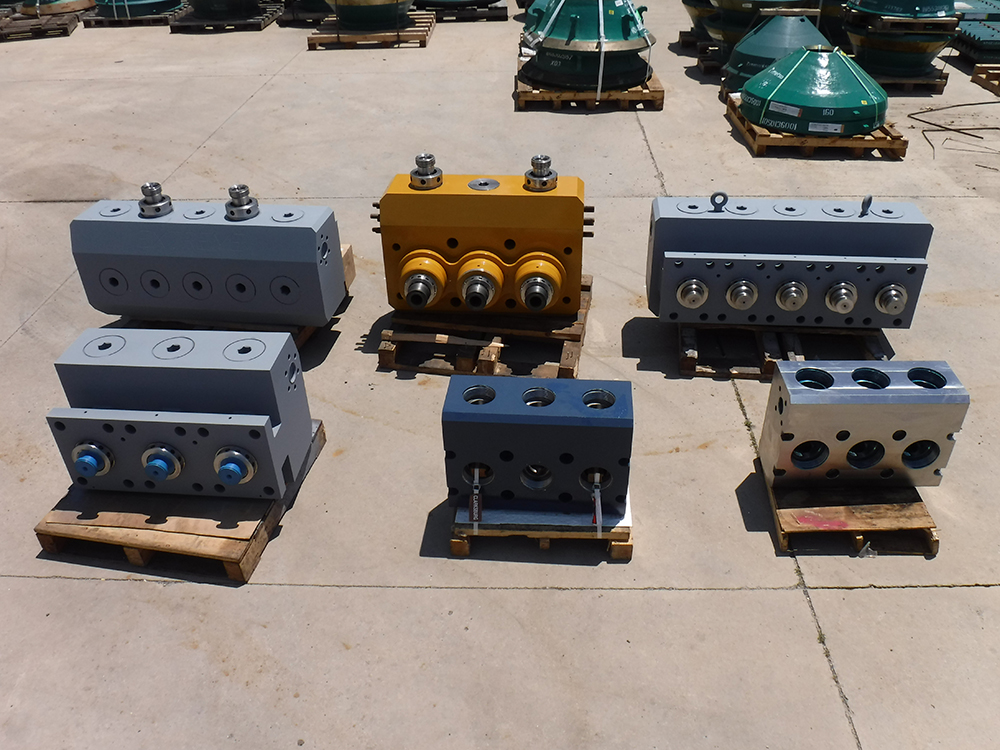 Having access to the best-quality fluid end pumps and components is an operational advantage in oil and gas fracking. Fluid end failures result in extended downtime and costly repairs that negatively impact your bottom line. CB HYMAC helps keep your business moving in the right direction with a variety of products and services provided by a local and reliable source.
As a division of Cleveland Brothers, the authorized Cat® dealer for the region, we offer the latest technology and broad capabilities developed by the Caterpillar brand. Whether you're coming to us for fluid end machining, remanufacturing services or repairs, you'll benefit from:
Use of genuine Cat parts whenever applicable
Hydraulic hose repair in 30 minutes or less
E-records system that helps spot issues and avoids failures
Exclusive access to Cat tech support and service bulletins
GET IN TOUCH FOR MORE INFORMATION ON FRAC PUMP FLUID END MANUFACTURING
In the competitive fracking industry, having the right fluid ends and related products and support is critical to success. CB HYMAC is dedicated to helping you find the manufacturing services you're looking for from a local, reliable source. Our goal is your 100 percent satisfaction.
Learn more about our frac pump fluid end manufacturing services today. Contact us online or give us a call to speak with a knowledgeable representative about scheduling your appointment. We'll be happy to answer all your questions about frac pump fluid end manufacturing and provide a free quote.