Hydraulic Hammer Repairs and Rebuilds at CB HYMAC
When you have important work to complete in a limited amount of time, CB HYMAC is here to make sure your equipment runs smoothly in the most crucial moments. Hydraulic hammers often need repairs and rebuilds, and we have the expertise to work on your hammer – no matter the make or model.
Experts at Repairing and Rebuilding Hydraulic Hammers
We are a division of Cleveland Brothers, your nearby, certified Cat® dealership. We thoroughly train our skilled technicians to work on components from the Cat brand as well as other leading heavy equipment manufacturers. We apply certified Cat standards to repair and rebuild the widest range of hydraulic hammers available using our most effective hydraulic hammer tools: our cutting-edge test bench and hammer pit.

Our hydraulic hammer test bench verifies the repairs we make and helps to eliminate the possibility for future failures, so you can rest assured your equipment will remain effective.
CB HYMAC: The Right Solution for Your Hydraulic Hammer Repairs and Rebuilds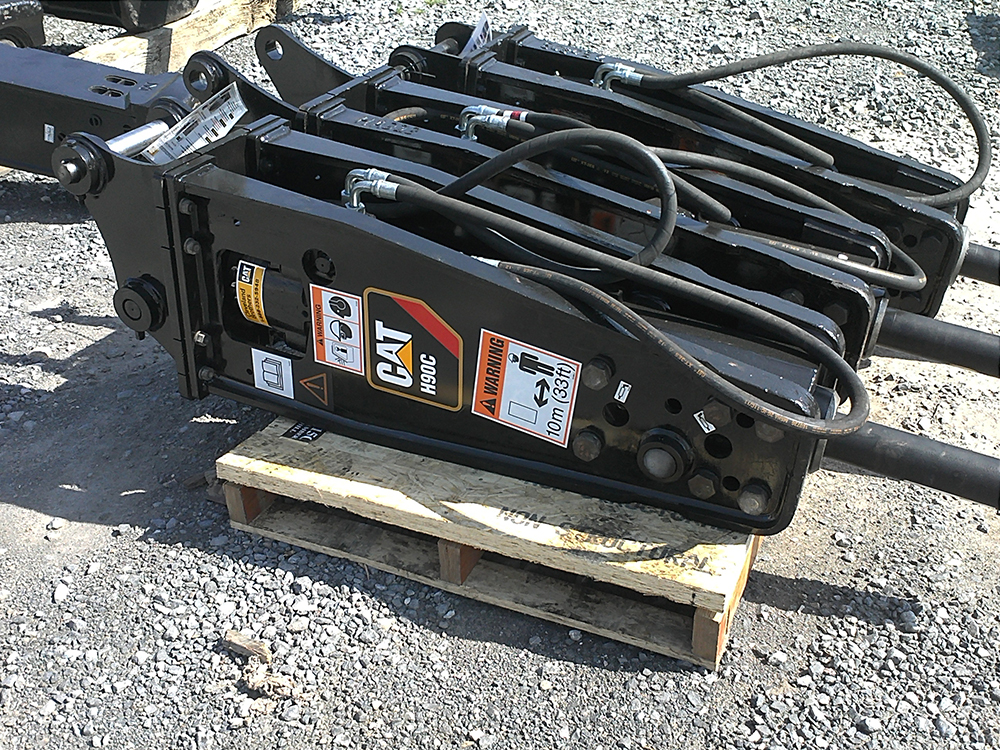 When it comes to increasing your productivity, decreasing the number of malfunctions you experience and doing it all at an affordable rate, CB HYMAC has the right solutions for your hydraulic hammer repair needs. As a five-star certified Cat Component Rebuild Center (CRC), we know Cat standards and products better than anyone else in our industry, and we use authentic Cat-brand replacement parts whenever possible.
Other benefits of choosing CB HYMAC include:
We'll find even the most inaccessible components quickly to replace damaged parts in your equipment.
If you call us needing a hydraulic hose repair, we will complete the process in 30 minutes or less— that means we build, certify, clean and cap in under a half hour, so you don't lose crucial company hours.
We electronically store every service record you have with us to avoid future breakdowns through trend recognition.
No more waiting until next week to get your equipment fixed and continue with your work. We offer exchange components to get your machine up and running faster so you can get back to work.
Schedule Your Hydraulic Hammer Repair or Rebuild Today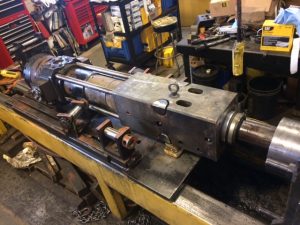 With exclusive access to up-to-date knowledge and information from Caterpillar bulletins and technical support, our professionals can make sure you're getting exactly the service you need to restore your hydraulic hammer quickly and affordably. With experience repairing and rebuilding for industries like mining, agriculture, government, logging, utilities and more, we can help you no matter what specific job you need the equipment for. Contact us to schedule your hydraulic hammer repair or rebuild so that you can get back to the work you do best.