Heavy Equipment Component Rebuilds
When certain components in your equipment break down and prohibit you from doing the work you do best, it's not always an option to purchase a brand new machine. At CB HYMAC, we offer a much more affordable solution: heavy equipment component rebuilds.
The Specifics of our Heavy Equipment Component Rebuild Capabilities
CB HYMAC is a division of Cleveland Brothers, the region's top Cat® dealership. When we offer rebuilds and repairs, you can rest assured they're always up to certified Cat standards. We perform fuel injector rebuilds to suit your needs, and our fuel injector test bench allows us to perform the precise component rebuilds that you require while maintaining speed, quality and affordability.
As a certified Cat Component Rebuild Center (CRC), we make it our mission to offer you high-quality options. Our expertise in rebuilding pressure pump plungers opens many improvement possibilities. We can apply oil and gas armor coating to bring your components to industry OEM chrome-moly product performances. Additionally, we've perfected an 8-12 micron finishing precision so that your equipment reaches its highest performance capacity.
The experienced technicians that make up our team can work with components from any leading equipment manufacturer on top of their extensive knowledge of Cat items. We offer engine component testing, services and rebuilds no matter what brand you bring to us. We're proud of our ability to rebuild equipment components like pressure pump plungers from several well-known manufacturers without an issue: Cat, Axon Energy Products, FMC Technologies, Gardner Denver, SMI, Mission, Phoenix Global, WEIR SPM, KERR, Viking and OFM.
CB HYMAC Can Expertly Rebuild Your Heavy Cat Equipment Components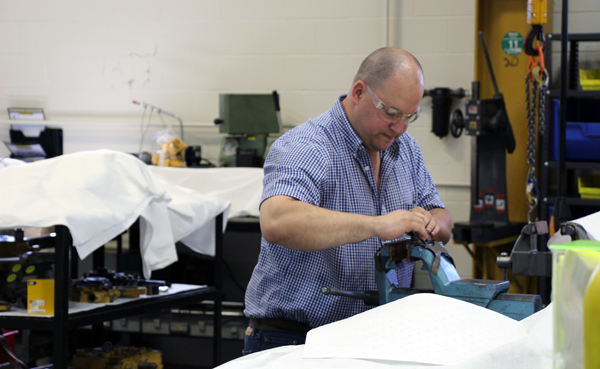 Our many service branches are located in convenient, accessible areas throughout Pennsylvania and Northern West Virginia, so you don't have to keep searching for top quality rebuild service center. We specialize in power train, winch, crankshaft, power end and fluid end rebuilds, and you can rely on our decades of experience as a component rebuild center. When it comes to fast, quality services, we've got you covered. We keep an electronic storage of your service records so that we can spot breakdown patterns and avoid future issues.
Other benefits you'll gain by partnering with CB HYMAC for your component rebuilds:
Services and repairs kept up-to-date with industry standards, achieved through our exclusive access to Caterpillar announcements, service bulletins, development updates and technical support
Hydraulic hose repairs completed in 30 minutes or less — quality certification, cleaning and capping done quickly for your convenience
Genuine Cat replacement parts used in all applicable instances to ensure quality
Fast location of even difficult-to-find replacement items for your equipment
Learn More About Component Rebuilds and Better Your Equipment Today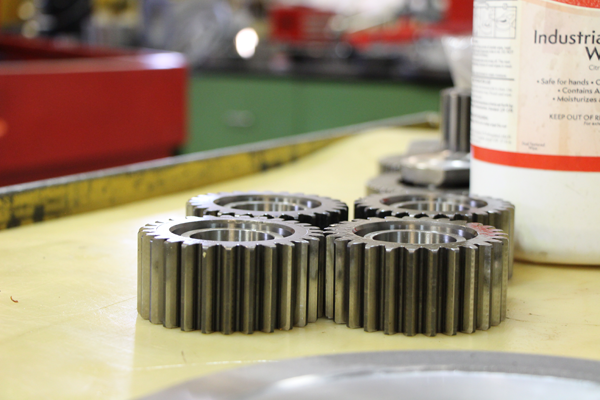 At CB HYMAC, we've offered component rebuilds within industries like government, manufacturing, construction, logging and more. No matter what industry you're in, we can provide rebuild services suited to your needs. We have the know-how. All we need is an order.
If you want to partner with a repair shop that has more knowledge of quality Cat equipment than anyone else in the business, wait no longer. Get in touch with us to speak with one of our experienced representatives and find out more about the best component rebuilds for your business.