CB HYMAC Component Rebuild Center and Hydraulic Shop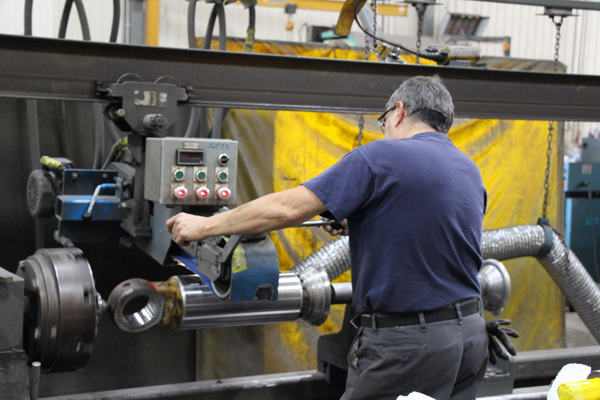 When you have big jobs to do, you need to put your best foot forward. That means nothing less than putting your best machinery forward, too. At CB HYMAC, your local full-service component rebuild center and hydraulic shop, you'll find all the services you need to keep your equipment working at its best. From hydraulic, machining and fabrication to welding, repair and resurfacing, we offer a wide variety of services to suit your precise requirements. More services we offer include:
Chroming and polishing: With exceptional chroming capabilities that can cover up to 38 horizontal feet and 10 vertical feet, we resurface to OEM specifications.
Component rebuilds: To keep your work affordable, we can give your old equipment the functionality boost it needs.
Fluid end manufacturing: We will fix, rebuild or design new fluid ends for your equipment to achieve or surpass even its original specifications.
Power ends rebuilds: A much more affordable approach to solving the problem, we can repair damaged power ends to keep you from having to purchase new ones.
Why Choose CB HYMAC to Handle your Hydraulic Shop and Component Rebuild Needs?
A division of Cleveland Brothers, the region's authorized Cat® dealership, we never settle for less than services and component rebuilds certified to Cat standards. With experience working across several industries such as manufacturing, oil and gas, construction, agriculture, mining, logging, government and more, our highly qualified and experienced technicians will exceed your customer service expectations and help you get the job done no matter what industry your business is in.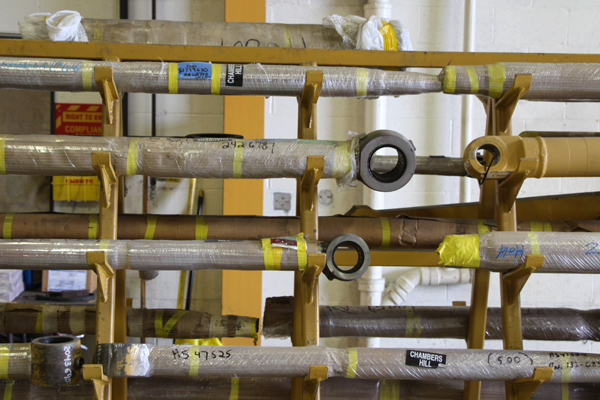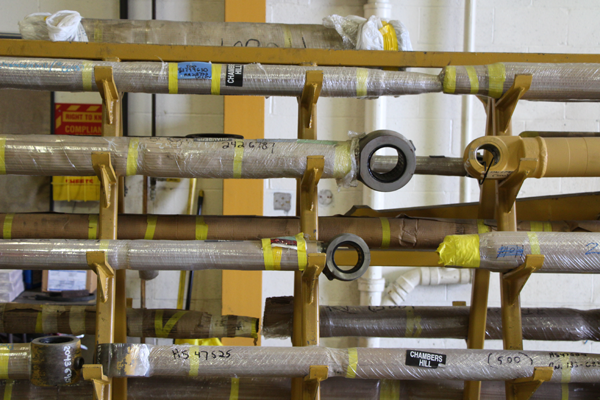 Additional reasons to choose CB HYMAC as your component rebuild center and hydraulic shop include:
Experience engineers and factory-trained technicians available to perform diagnostics and repairs
Ability to locate even difficult-to-find replacement parts and use genuine Cat components whenever possible
Exclusive access to technical support and service bulletins from Caterpillar® technical support to keep us up-to-date on technology and standards
Capability to complete repairs on damaged hydraulic hoses in 30 minutes or less
Electronically stored service records to keep track of common areas of concern, allowing us to better predict and handle future breakdowns
In addition to being an authorized repair center for HYCO International and Black Horse, CB HYMAC is a certified Cat Component Rebuild Center (CRC). We know Cat equipment better than any other company in the business, and we use our experience to provide top-notch services.
Contact Us for Your Hydraulic Shop and Component Rebuild Center Needs
With the expertise to handle hydraulic components built by Caterpillar and other leading equipment manufacturers, our skilled professionals can serve you from any one of our hydraulic shop service stations conveniently located across Pennsylvania and Northern West Virginia. No matter what affordable service you need to improve your equipment and give you a leg up in your industry, CB HYMAC is here to provide it. Contact us to receive more information or to schedule quick, quality repairs for your most crucial hydraulic system components and equipment.