Hydraulic Construction Equipment Repair and Rebuild Services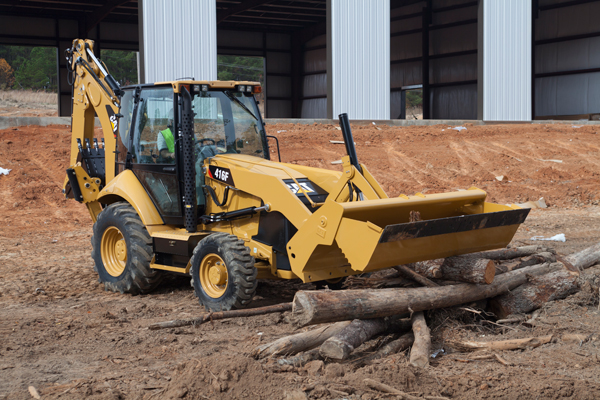 The construction industry relies on a broad variety of hydraulic equipment and machines to make progress possible. Whether you're searching for a reliable source for hydraulic construction repairs or need to extend the life of equipment by rebuilding parts and components, CB HYMAC offers a diverse range of services. In addition to repairs and replacements of hydraulic cylinders, pumps, motors and other components, we also have expertise in machining and chroming services to help your construction business maximize productivity and reduce operating expenses.
Expert Construction Hydraulics Repairs
Modern construction equipment manufactured by Caterpillar® and other leading brands features powerful and complex hydraulics systems that require the attention of a professional technician. As a division of Cleveland Brothers, the authorized Cat® dealer for the region, we have exclusive access to technical support and service bulletins from the industry leader. We know Cat equipment better than anyone else in the business and have the advanced tools and technology to keep your machines in peak operating condition over long service life.
When you choose us for construction hydraulic repairs, you benefit from a partner dedicated to helping you get the most out of your fleet. We store your service records in a secure electronic database and analyze it to spot potential issues that can lead to a breakdown or other concerns before they grow to be a more costly problem.
Additional advantages include:
30-minute or less turnaround on hydraulic hose repairs
Use of genuine Cat parts and supplies whenever applicable
Ability to quickly and economically source difficult-to-locate replacement items
Field service crews with advanced diagnostic capabilities
24-hour emergency support and on-site repairs
Hydraulic Rebuilds Certified to Cat Standards
Rebuilding construction equipment is a cost-effective way to salvage old or severely damaged machines. Whether you need to rebuild the complete hydraulic system on a Cat backhoe loader or a crankshaft rebuild for a large wheel loader, CB HYMAC has you covered.
We are an official Cat Component Rebuild Center (CRC) capable of providing authorized hydraulic repairs and warranty work on all types of Cat equipment. Our highly trained technicians will work with you to identify the most efficient and effective solutions for your business.
Contact CB HYMAC About Construction Equipment Hydraulic Repairs and Rebuilds
Whether you own Cat equipment or machines from other Allied manufacturers, CB HYMAC is the reliable source for hydraulic repair and component rebuild services. We save our clients time and money by performing timely services to reduce downtime and lost productivity. We set ourselves apart from the competition by offering:
Conveniently located hydraulic shop serving Pennsylvania and Northern West Virginia
Massive inventory of construction equipment parts, components and hydraulic supplies
Customer service and technical support dedicated to your complete satisfaction
Extensive variety of hydraulic exchange components in stock
Learn more about our complete range of hydraulics repair and rebuild services for the construction industry. Give us a call or contact us online to request to speak with a knowledgeable representative.