Shop Hydraulic Tools at CB HYMAC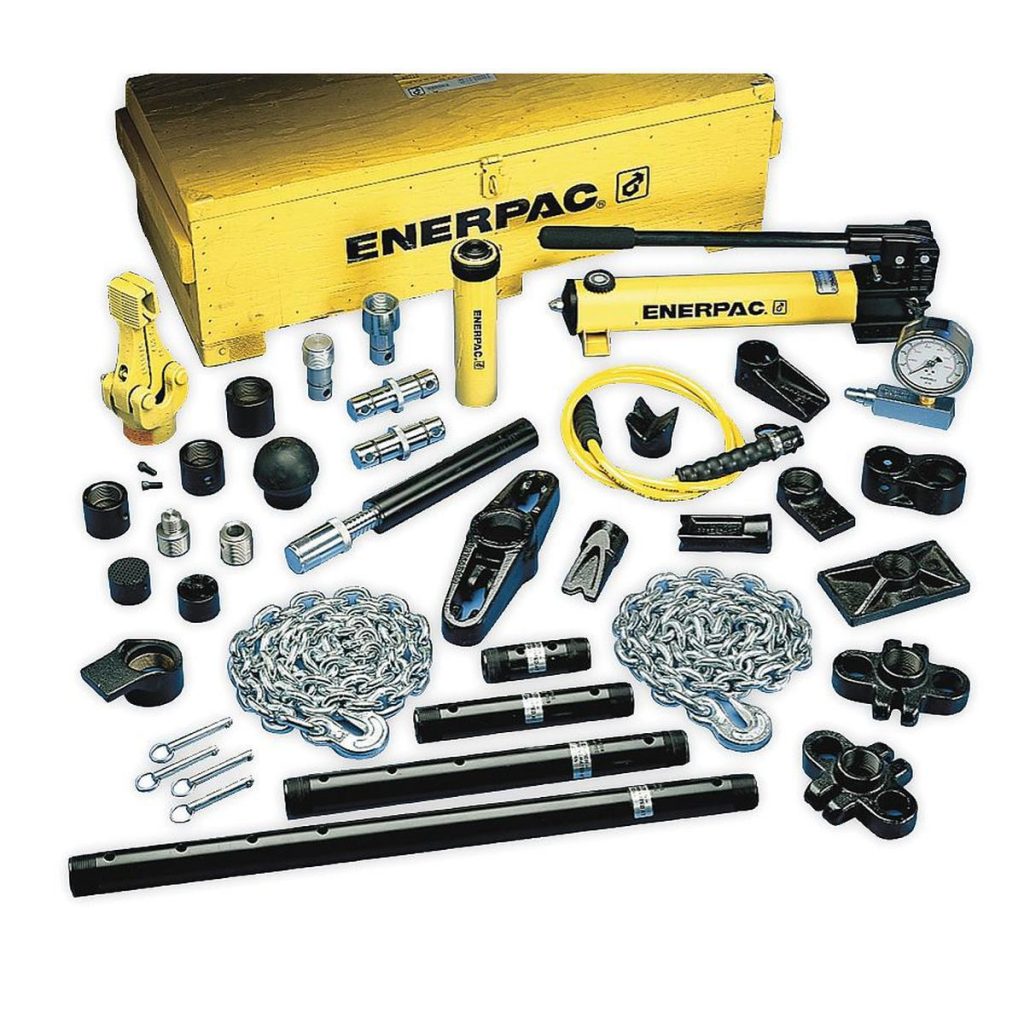 Equip your work bench with the custom tools you need to get the job done and done right for hydraulic applications. CB HYMAC is an authorized distributor of Enerpac® and Simplex custom hydraulic tools. Available in hydraulic and mechanical configurations, Enerpac offers precise, customized tools to match specific pumps and system components to make your job easier and safer to perform.
Product Line for Hydraulic Tools
Choose from a wide selection of individual tools or complete sets for hydraulic applications from Enerpac or Simplex.
Caterroller Load Skates
Chains & Attachments for Pulling
Collar & Plunger Attachments
Hydraulic Cutterheads
Hydraulic Machine Lifts
Hydraulic Punches
Hydraulic Wedge & Spread Cylinders
Industrial Storage Cases
Maintenance Sets
Mechanical & Hydraulic Pullers
Pipe Bender Sets
Self-contained Hydraulic Cutters
Tool-pump Sets
Tubes, Connectors, & Adaptors
Vertical Lifting Wedges
Download the Enerpac Hydraulic Tools Brochure
Download the Simplex Hydraulic Tools Brochure
Why Buy Hydraulic Tools from CB HYMAC?
Finding the right tool for the job is an investment and can be a daunting task. CB HYMAC has the industry knowledge and experience that can help you make the right decision for the task at hand.
Whether you're searching for a hydraulic application tool for everyday use or for unique hydraulic applications, we can help. Contact CB HYMAC at 866-627-2737 or send us a message!
Request info on Hydraulic Tools
Hydraulic Bolting Tools
Select a turnkey option for all your bolting tightening needs. CB HYMAC has a full selection of Simplex and Enerpac bolting tools so you can get the job done right and securely affixed. From hydraulic torque wrenches to joint separation tools, turn to CB HYMAC for your custom hydraulic tools needs.
Electric Torch Wrench Pumps – up to 55 cu.in./min. @ 10,000 psi
Air Torch Wrench Pumps – up to 55 cu.in./min. @ 10,000 psi
Tensioner Pumps – up to 21,750 psi
Hydraulic Wrenches – Low Profile & Square Wrenches
Pneumatic Torque Wrenches – up to 6,000 max torque power
Hydraulic Bolt Tensioners –max pressure of 21,750 psi
Hydraulic Nut Splitters –up to 192.5 tonnage capacity
Hydraulic Flange Spreaders & Maintenance Tools
Bolting Hoses& Accessories
Download the Enerpac Bolting Tools Brochure.
Download the Simplex Bolting Tools Brochure.
Speak with a CB HYMAC Hydraulic Specialist
Not sure which tooling you need? Ask our experienced hydraulic representatives the tough questions so they can pair you with the right tools.