Equipment Chroming, Rechroming and Polishing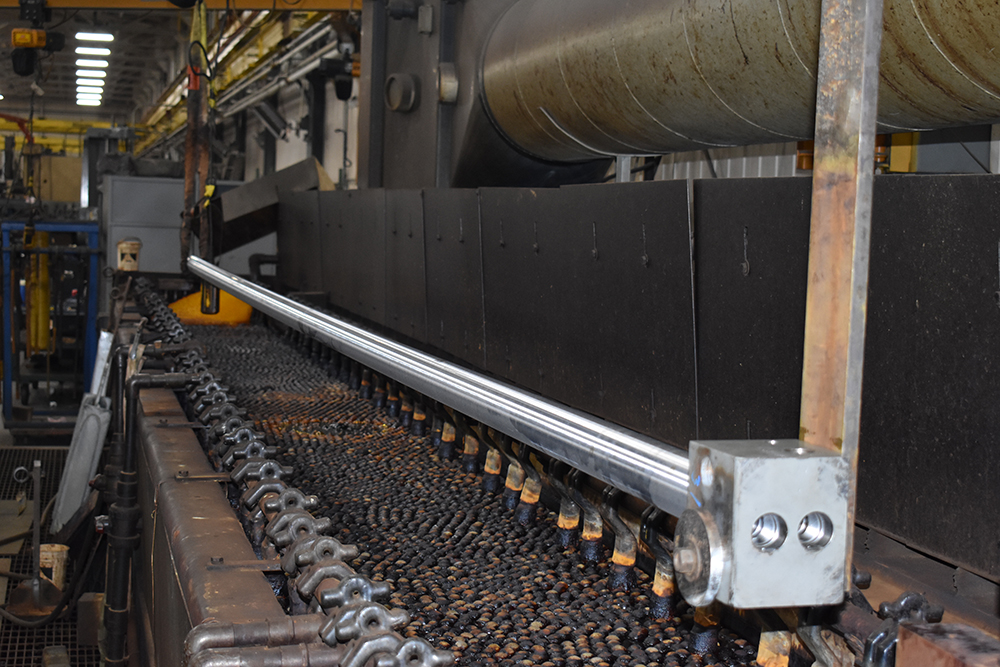 When it comes to doing your best work, you need your best equipment running smoothly to get the job done. At CB HYMAC, we understand just how important it is that your machinery has the best chrome coating available. That's why we offer quality rechroming at an affordable price.
Our experienced professionals have earned their qualifications throughout an impressive number of unique industries, including manufacturing, railroad, utilities, government, oil and gas, mining, logging, agriculture and construction. No matter what your business does, we provide chrome refinishing at a low cost so that you can do it better. Anybody with machinery in need of rechroming would benefit from choosing CB HYMAC to complete the services, and we can prove it.
Why Choose CB HYMAC as Your Chrome Refinishing Specialists?
CB HYMAC is a division of Cleveland Brothers, your local Cat® dealership, which means any coating, rechroming or other services we offer will always be certified to Cat standards. No one else in the business knows Cat equipment like we do, and we stay up-to-date in our industry through exclusive access to cutting-edge data, service bulletins and technical support directly from Caterpillar. Thanks to our highly skilled technician experts, we can also perform quality services like rechroming to components made by other leading equipment manufacturers.
Other benefits available when you choose CB HYMAC to complete your chrome coating and restoration services include:
Factory-trained certified technicians and engineers ready to take on any project
Detailed, archived electronic service records to help recognize trends and eradicate the potential for costly, time-wasting future breakdowns in your machinery
Outstanding customer service to lend support and advice while you make important decisions
Fast delivery once orders have been placed
Quick hydraulic hose repairs, including certification, cleaning and capping, in 30 minutes or less
Conveniently-placed service stations throughout Pennsylvania and Northern West Virginia regions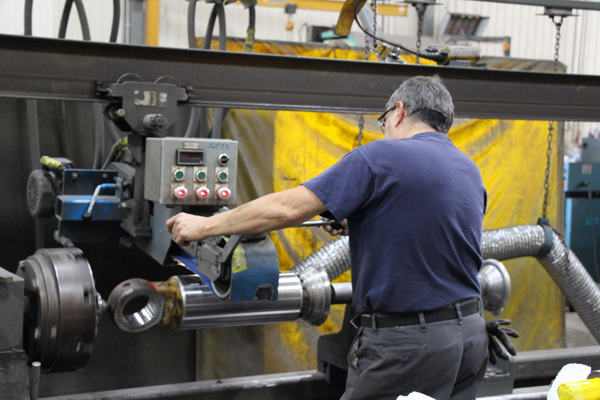 We know quality when we see it, and maintaining the quality of your machinery so that you can reach your maximum productivity is crucial to us. When you bring us your equipment for rechroming or other servicing, you'll notice our dedication. We use authentic, Caterpillar-made parts whenever applicable. That way, we can be confident you're getting top-notch, quality equipment that will function at full capacity. If a component you need is generally hard to find, at CB HYMAC, we can still source it quickly for your convenience.
Get in Touch With CB HYMAC for Your Hard Chroming Needs
CB HYMAC is officially recognized as a Certified Cat Component Rebuild Center (CRC), and when you choose us for your coating or chrome refinishing, you'll see how seriously we take our certification. We'd love to hear from you, and we'd be happy to answer your questions and lend support. Get in touch with one of our top-notch representatives to schedule your rechroming today, and find out what good customer service and quality work are all about!