EQUIPMENT CHROMING, RECHROMING AND POLISHING SERVICES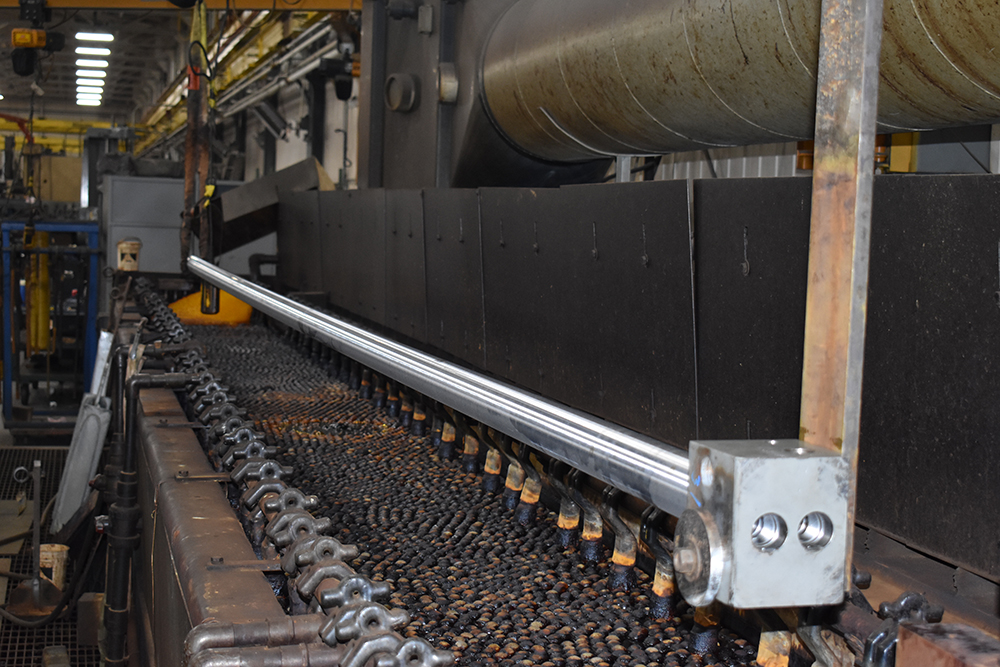 When it comes to doing your best work, you need your best equipment running smoothly to get the job done. At CB HYMAC, we understand just how important it is that your machinery has the best chrome coating available. That's why we offer quality rechroming services at an affordable price.
Our experienced professionals have earned their qualifications throughout an impressive number of unique industries, including manufacturing, railroading, utilities, government, oil and gas, mining, logging, agriculture, and construction. No matter what your business does, we provide chrome refinishing at a low cost so that you can always ensure that your equipment is in the best shape.
No matter what the machine, CB HYMAC offers the best in chroming and rechroming services for your unique needs.
How Often Should I Refinish the Chrome on My Equipment?
The longevity of the chrome plating on your equipment fleet largely depends on the conditions and environment you most frequently work in. Most experts recommend chrome refinishing services every couple of decades in many non-wear circumstances, even if you primarily work in harsh conditions. But how often you'll require rechroming services is commonly determined by:
The thickness of the current chrome plating layer.
Regular equipment maintenance services with proper, routine care.
Quality of the chrome plating materials.
Chrome plating — while providing a clean, attractive finish — is intended to protect your equipment from wear, impact, and corrosion, but if you begin to notice early signs of damage or rust and then you may need chrome refinishing services sooner.
The Many Benefits of Rechroming
Equipment chrome finishes involve a process of using an electrical current to apply a thin layer of metallic chromium on surfaces. When a proper thickness of plating coats the surface of equipment like hydraulic cylinders, pistons, and other mechanical components, it provides durable and dependable protection against excessive wear and tear and corrosion buildup.
Steel and other metal materials are naturally strong and can withstand a fair amount of heavy duty use, so why should you invest in chrome refinishing services? By having the chrome plating on your equipment routinely refinished, you can have better wear and rust resistance for improved equipment performance as well as the following rechroming benefits:
Flexibility to apply hard chrome on a range of different materials including stainless steel, brass, and copper.
Ability to finish irregular surfaces and shapes like inside holes, tight spaces, and bores.
Exceptional long-term protection capacity with little risk of flaking or de-lamination during coating's lifespan.
Low-temperature chrome plating application, causing little damage or effect to the substrate metal surface.
By investing in quality chroming services that prevent corrosion, improves wear resistance, and increases material hardness, you can expect to minimize operating expenses and reduce work site downtime.
WHY CHOOSE CB HYMAC AS YOUR CHROME REFINISHING SPECIALISTS?
CB HYMAC is a division of Cleveland Brothers, your local Cat® dealership, which means any coating, rechroming, or other services we offer will always be certified to Cat standards. No one else in the business knows Cat equipment like we do, and we stay up-to-date in our industry through exclusive access to cutting-edge data, service bulletins, and technical support directly from Caterpillar. Thanks to our highly skilled technical experts, we can also perform quality services like rechroming to components made by other leading equipment manufacturers.
Other benefits available when you choose CB HYMAC to complete your chrome coating and restoration services include:
Factory-trained certified technicians and engineers ready to take on any project
Detailed, archived electronic service records to help recognize trends and eradicate the potential for costly, time-wasting future breakdowns in your machinery
Outstanding customer service to lend support and advice while you make important decisions
Fast delivery once orders have been placed
Quick hydraulic hose repairs, including certification, cleaning and capping, in 30 minutes or less
Conveniently-placed service stations throughout Pennsylvania and Northern West Virginia regions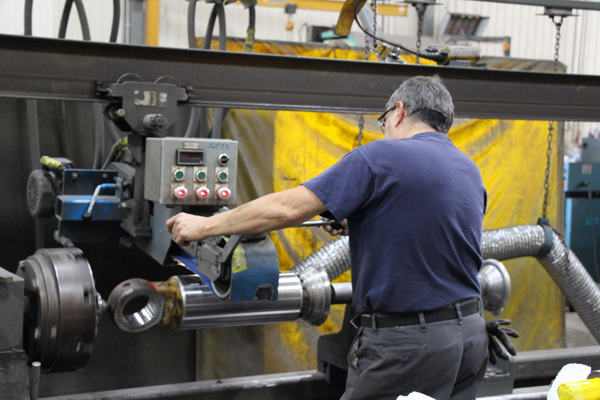 We know quality when we see it, and maintaining the quality of your machinery so that you can reach your maximum productivity is crucial to us. When you bring us your equipment for rechroming or other servicing, you'll notice our dedication. We use authentic, Caterpillar-made parts whenever applicable. That way, we can be confident you're getting top-notch, quality equipment that will function at full capacity. If a component you need is generally hard to find, at CB HYMAC, we can still source it quickly for your convenience.
GET IN TOUCH WITH CB HYMAC FOR YOUR HARD CHROMING NEEDS
CB HYMAC is officially recognized as a Certified Cat Component Rebuild Center (CRC), and when you choose us for your coating or chrome refinishing, you'll see how seriously we take our certification. We'd love to hear from you, and we'd be happy to answer your questions about our chroming and rechroming services. We'd also love to give you the details concerning the benefits of rechroming for your equipment.
Get in touch with one of our top-notch representatives to schedule your rechroming today, and find out what good customer service and quality work are all about!