Railroad Hydraulic Repair Services and Support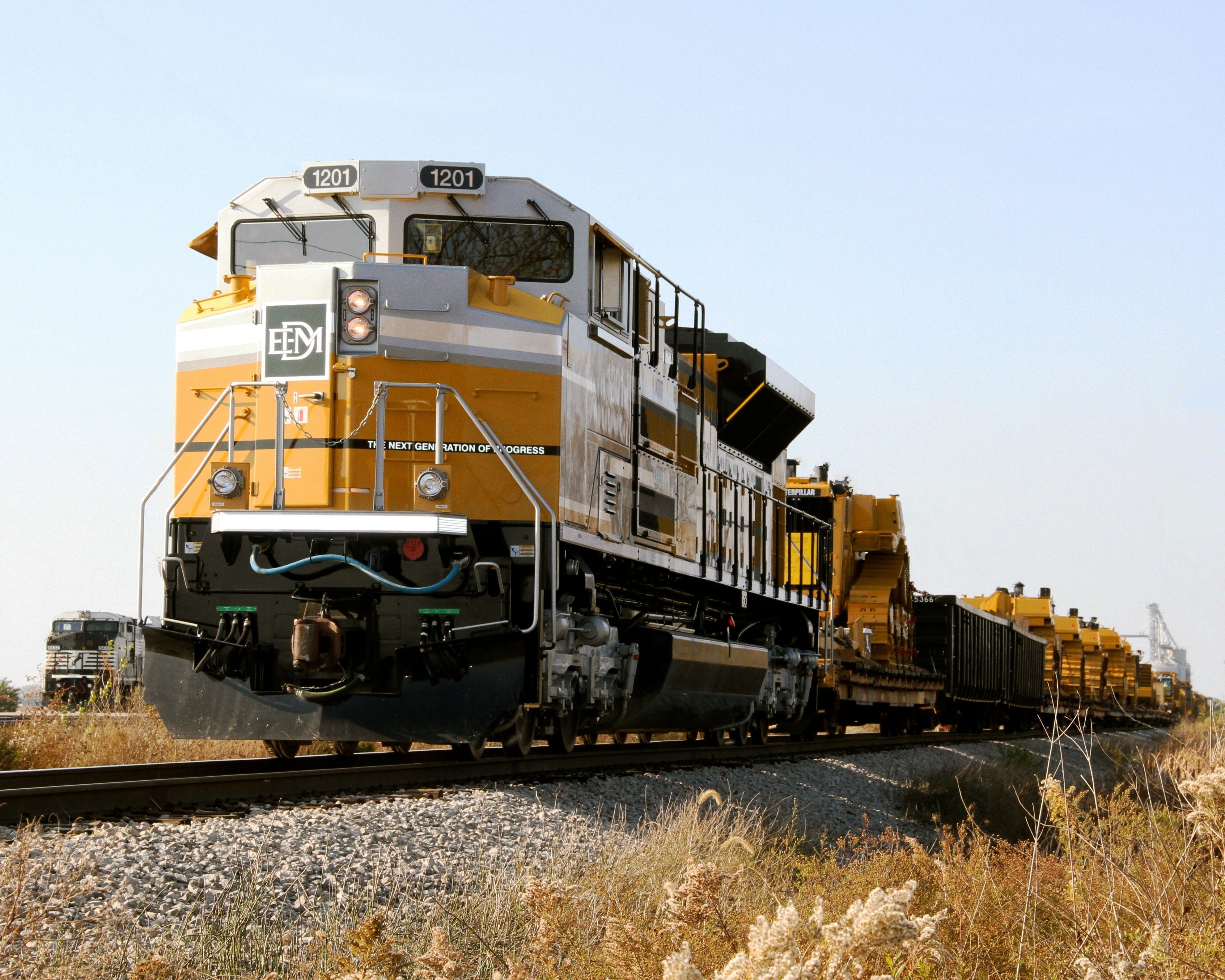 In the railroad industry, you need quality, performance-based equipment that's ready to deliver at a moment's notice. For that, you need a trusted provider of hydraulic repair services and support — CB HYMAC. From equipment chroming to component rebuilds, we provide comprehensive services so when you're ready to hit the tracks, so is your machinery.
Your One-Stop Shop for Railroad Hydraulic Repair Services
For railroad hydraulic repairs and support, CB HYMAC is your one-stop shop. Our factory-trained technicians have extensive experience working with Cat® equipment, as well as machines from other leading equipment manufacturers.
Hydraulic repair and support services our team provides include:
Additional services we offer include:
Our full-service shop is also certified as an official Cat Component Rebuild Center (CRC) — we're a division of the Cleveland Brothers, your Cat dealer for Pennsylvania and Northern West Virginia. As such, you can always expect to receive superior service alongside high-quality repairs, genuine Cat parts and long-life cycle rebuilds for all your railroad equipment.
CB HYMAC is the authorized repair center for Black Horse and Hyco International, Inc., as well.
The Competitive Edge of Our Hydraulic Repairs and Services
When your equipment has a competitive edge, so do you. With our comprehensive hydraulic repairs and services, we keep your machines in top condition so you can finish jobs faster and deliver an even higher level of quality to your clients.
We give your fleet of equipment a competitive advantage by offering our own series of benefits, which include:
Fast 30-minute repair times for hydraulic hoses, including capping, certification and cleaning
Expansive inventory of replacement parts from Cat and other brands
Quick delivery and processing times for online orders
Competitive prices for services and parts
Expert advice and peerless technical support
Easy-to-access shop locations
Getting your equipment to and from our CRC shops is hassle-free. We'll help you ship your equipment or parts to one of our Cleveland Brothers' locations, where we'll then transport it to our closest CB HYMAC center for assessment and repairs.
Whether your equipment carries the Cat, John Deere, Komatsu, Sauer or Rexroth-Bosch name, you can trust that our unmatched team of technicians has the knowledge and experience to assess the required hydraulic repair services and restore it to optimal performance.
Choose CB HYMAC for Your Railroad Hydraulic Repair Services
When you want to get the most out of your railroad equipment, choose CB HYMAC. For more than a decade, our team has delivered innovative, cost-effective solutions alongside high-quality hydraulic repair services and support to customers across Pennsylvania and Northern West Virginia — we're ready to do the same for you and your equipment.
Contact us today to learn more about our railroad hydraulic repairs and services or schedule an appointment.