Hydraulic Repair and Resurfacing
Countless expensive parts can malfunction on your most crucial machinery at any moment, making it difficult for you to complete your work on time. At CB HYMAC, we offer Cat®-quality hydraulic repair services for a variety of components to keep your business moving forward.
CB HYMAC: Your Hydraulic Repair and Resurfacing Experts
We can apply quality hydraulic repairs using a variety of different services, like laser cladding, spray welding and spot welding, to a number of different items, including exhaust manifolds, cylinder heads, spindles, yokes, directional and hydraulic control valves, drive shafts and final drive hubs. As a proud division of Cleveland Brothers, your local Cat dealership, we use genuine Caterpillar-made parts whenever possible to ensure your hydraulic repairs and rebuilds are up-to-par with the latest Cat standards.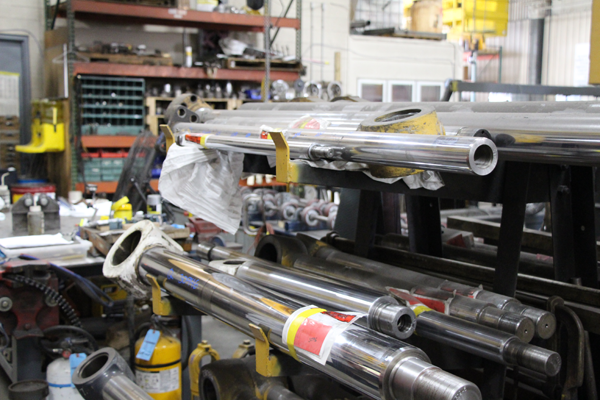 To ensure quality, we do everything we can to stay up-to-date with Cat equipment, but we don't stop there. Our expert in-house engineers can apply their extensive product knowledge of world's leading heavy machinery manufacturer to components made by other leading equipment manufacturers such as John Deere, Komatsu, Case and many other OEMs. Additional hydraulic items we can apply repairs to are:
Swing housings
Flywheels
Pivot shafts
High drive track telescopes
Bearing bores
Spools and rods
We have an impressive parts lapping capacity at CB HYMAC, and we can use a Blanchard grinder up to 36" or centerless grinding up to 2" to reach the correct precision for your specific equipment needs. Getting your components to us is easy, too. We will pick up your component at any Cleveland Brothers location throughout Pennsylvania and northern West Virginia. Select the location that's easiest for you and we'll for work at CB HYMAC.
CB HYMAC: A Top-Quality Hydraulic Repair Service in Your Region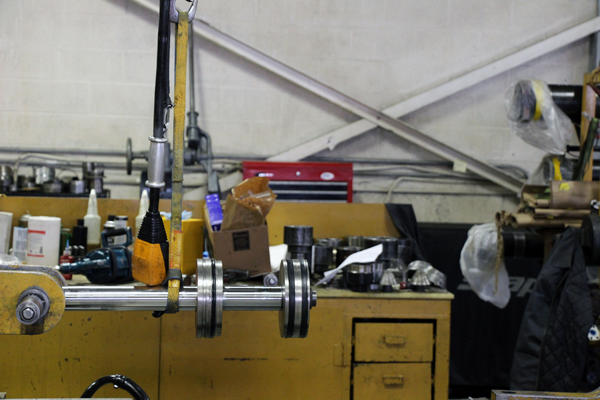 Our highly trained professionals have provided hydraulic repair services in a number of industries, including government, oil and gas, mining, utilities, logging and construction. We constantly evolve our services through our exclusive access to extensive Caterpillar service bulletins and technical support resources. No matter what line of work your business is in, you'll notice that we stay at the top of our industry with superior knowledge of industry's top equipment manufacturers, and we apply that knowledge to offer you a variety of benefits that make a huge difference:
Knowledgeable customer service representatives who offer support and answer questions to help you decide the correct course of action for your business and equipment needs
Electronic storage of every service record we have with you so we can notice patterns that indicate potential problem areas and help to eliminate future breakdowns
Factory-trained technicians and experienced engineers ready to tackle any project
Ability to quickly locate even rare replacement components
Complete hydraulic hose repairs available in less than 30 minutes, including certification, cleaning and capping
Fast delivery of parts and completion of services
Contact Us to Schedule Your Hydraulic Repairs or Resurfacing
If you've been searching for hydraulic repair services near you, look no further. CB HYMAC is your local certified Cat Component Rebuild Center (CRC), and we won't rest until any hydraulic component you need resurfaced is completed to the highest standards. Contact us to learn more or to schedule your hydraulic repairs today.