CB HYMAC is an authorized dealer of Enerpac, Simplex, Nopak and HYCO products.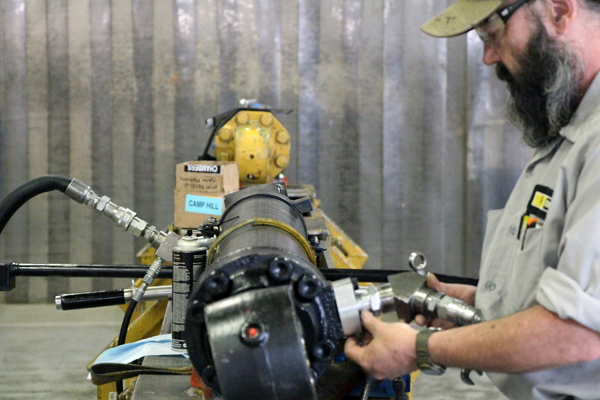 As your one-stop shop for custom hydraulics, CB HYMAC offers a wide selection of hydraulic cylinders for any application in most industrial and commercial work. Our in-house hydraulic experts can work with you to determine which hydraulic cylinder system best fits your needs based on range of force capacities, stroke lengths, size restrictions, single- or double-acting, hollow plunger or low height applications.
We choose to offer only the best hydraulic components in the industry.
Speak with one of our hydraulic experts to choose the right custom hydraulic configuration to meet your needs.
CB HYMAC has the hydraulic cylinders you need to complete your application. We offer:
Steel & Aluminum Cylinder options
General Purpose Cylinders
Lightweight Aluminum Cylinders
High Tonnage Construction Cylinders
Lock Nut Cylinders
Low Height Cylinders
Hollow Plunger Cylinders
Long Stroke / High Cycle Cylinders
Telescopic Cylinders
Intermediate & High-Pressure Square-Head Cylinders
Custom Hydraulic Cylinders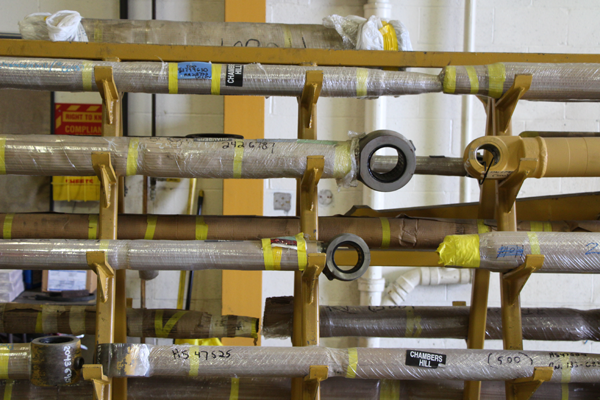 Exchange Cylinders
Save more money with quality exchange cylinders. CB HYMAC offers a wide variety and extensive inventory of hydraulic cylinders for all machine applications. If buying new isn't an option and your cylinder is beyond repair, ask about our exchange cylinders.
Custom Hydraulic Cylinders
Do you have a unique application that requires a custom built cylinder system? Trust the experts at CB HYMAC. We'll work with you to determine the job specifications and leverage our experienced engineers to develop a custom hydraulic cylinder application that meets your requirements.