CB HYMAC Awarded API QMS Certification
by: Kelley Sloyer | April 13, 2018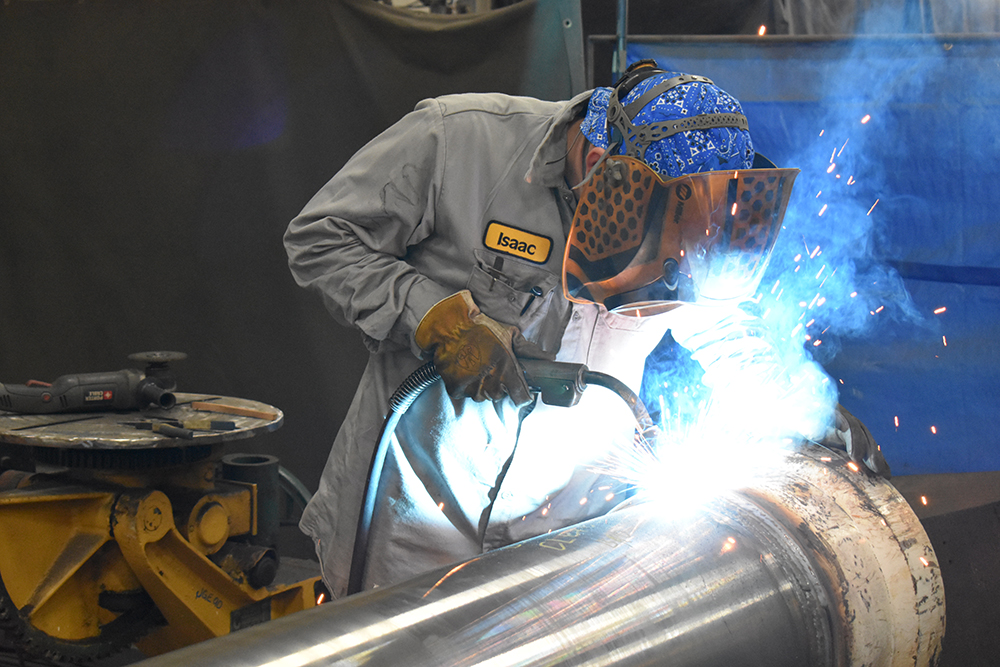 CB HYMAC, a division of Cleveland Brothers, was recently awarded API Spec Q1 and ISO 9001:2015 certifications for its quality management system from the American Petroleum Institute (API).
API helps to establish and set best worldwide practices and develop standards within the gas and oil industry. After two years of preparation, CB HYMAC completed the application process and received the required audit of its quality management system at the Camp Hill facility, which is the last step in the certification process. Shortly after, CB HYMAC was awarded the registration.
Camp Hill, Pa., Facility
The scope of this new registration and the approved quality management system applies to the hydraulic cylinder repair, rebuilding, machining, laser cladding, hard chrome plating, welding and component re-manufacturing, all performed at the Camp Hill facility.
"Our team has spent countless hours over the past two years working toward this, from the quality system we had in place to the application process and the actual audit," said Dennis McGinley, Hydraulic Business Manager. "I am proud of the efforts of our team, in particular Jeff [Matson], Brianna [Hershey, Mechanical Designer], Justin [Price, Service Supervisor] and our dedicated work force, and look forward to providing current and new customers with our expert capabilities."
Being the only trade association of its kind in the industry, the API certification programs provide companies with the opportunity to meet global demands and to operate in an increasingly competitive business environment. The API Spec Q1 certification verifies and validates the knowledge, experience, processes and standards of companies within the industry.
A division of Cleveland Brothers Equipment Co., Inc., the Cat® dealer for western and central Pennsylvania, northern West Virginia and western Maryland, CB HYMAC was established in 2001 to offer full-service cylinder, pump and motor services with additional expertise in precision CNC machining and chroming.
For more information about the API certification, visit the American Petroleum Institute (API) website.