CB HYMAC: Your One-Stop Hydraulics, Machining and Chroming Shop
by: Kelley Sloyer | November 6, 2017


After years of unwavering dedication to our customers' needs, Cleveland Brothers recognized a great demand for a one-stop, full service hydraulics, machining, and chroming shop.
As a result, in 2001 CB HYMAC, a division of Cleveland Brothers, was established. What once started out small has expanded immensely throughout the years and continues to grow each and every day. Today we offer many unique services including:
Laser Clad Welding: Reduce long-term wear and corrosion while simultaneously prolonging the life of your components with the help of our latest, cutting edge laser clad technology.
Component Rebuilds: Lower your costs and utilize your machinery to its fullest by revitalizing your old parts and equipment with a rebuild.
Fluid End Repair and Manufacturing: Significant to any gas and oil drilling operation, trust our experts to properly repair or remanufacture your fluid ends, all while meeting or surpassing OEM specifications.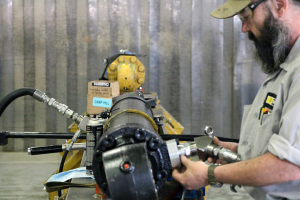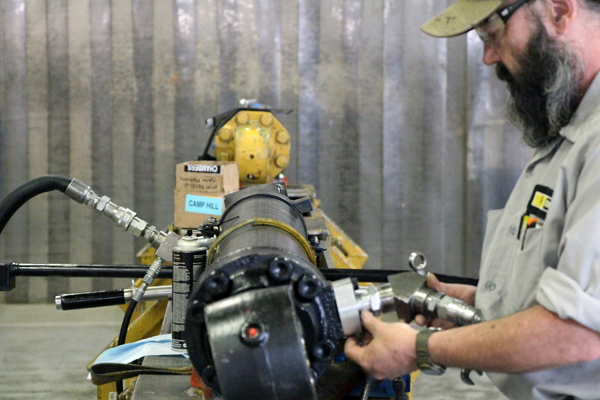 Whether you require a custom-built cylinder, need to salvage worn parts, or are in  need of remanufacturing and repairs, CB HYMAC is the solution.
We also proudly offer conveniences such as:
Exclusive access to Caterpillar technical support
Certified Cat® repairs and rebuilds
25 convenient product drop-off locations
Ready-to-use exchange components
Want to learn more about CB HYMAC Services?
From top to bottom, you can count on CB HYMAC and our expert technicians to get the job done right. Want to learn more? For information on all of our services offered, visit our services page or complete our online contact form to receive a quote and get started today!